This story takes place in an apartment with a small park and pond nearby. The main characters are a young man named Jeffrey and a ferret named Chubby. The story revolves around their growing friendship and adventures together.

Excerpts from "Chubby Wubbles" A Ferret's Tale

Page #1

Mark put his pet ferrets, Chubby and Coco, to bed in their playpen after another long day

of fun and play.

The next morning Chubby woke to find Coco missing. The door was open so he began

looking in all her favorite hiding spots. He couldn't find her anywhere.

Chubby wondered what happened to Coco. Would he ever see her again? "I miss her so

much," he sighed tearfully.

Page #5

Jeffrey moved out of his parent's house and was glad to be on his own. He always wanted

a pet, and now he would be sharing his new apartment with a loving ferret.

Chubby was happy to be settling into a new home. He was looking forward to having fun

with Jeffrey! It was a fresh start for both of them.

Page #11

One day, Jeffrey let Chubby out of his playpen while he cleaned their apartment. As he

took out the trash Chubby followed close behind. He scurried down the porch steps just

as Jeffrey closed the door. Jeffrey thought Chubby was still inside!

Outside and out of sight, Chubby thought about all the attention Jeffrey was giving him,

He loved Jeffrey, but he missed Coco dearly. She was his favorite playmate and best

friend. "I'm sure I'll find Coco outside, waiting for me!" Chubby longed to be with her again.

Chubby Wubbles is an delightful children's photo picture story

book about the adventures of a young man and his lovable pet ferret. As the story unfolds, their loneliness leads to a fateful connection and a growing friendship. Together they embark on an exciting journey that  progresses with humor, fun, and unexpected drama along the way.

The theme of this story is about lifestyle changes and the affect it      has on relationships between people and their pets. It shows the importance of true friendship and being able to count on someone

to be there for you whenever problems arise and you need help.

It will teach valuable lessons about taking care of pets that depend on their human companions for love and well being.

"Heart-warming as well as educational, this wonderful furry tale has all the essential elements to make it a childhood classic." - USR

Welcome Ferret Lovers and Children of All Ages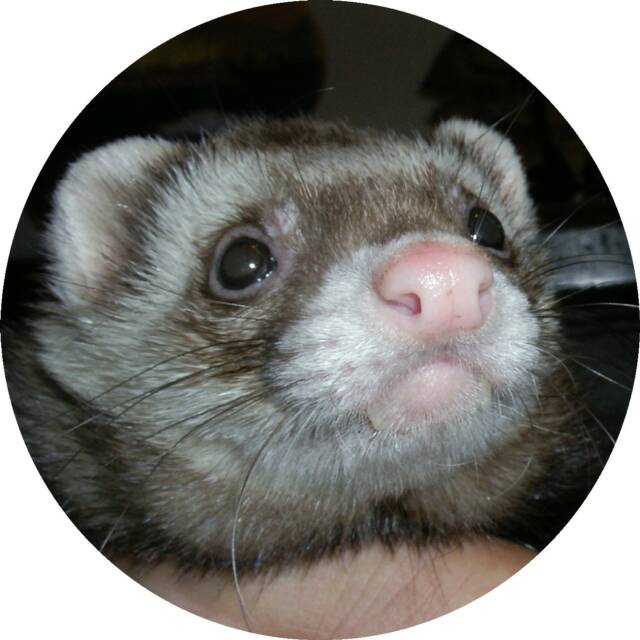 This page was last updated: November 18, 2017
Chubby Wubbles is a 26 page Children's soft cover photo picture book.  Trafford Publishing ISBN 978-1-4120-7294-6